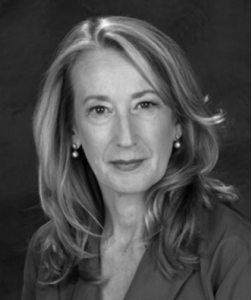 I am a full-time professional and have been a licensed Realtor® in both New Jersey and Pennsylvania since 2006. In 2017 I successfully earned my Broker Associate license in New Jersey. Since then, I have continued to grow and learn in this ever changing industry. In 2020 I received the RENE (Real Estate Negotiation Expert) designation and in 2021 the SRS (Seller Representative Specialist) designation, illustrating my commitment to my profession and allowing me to best serve my clients' needs.
I am a member of the National Association of Realtors, NJ Association of Realtors, and CORE Association of Realtors. I have been one of River Valley Realty's top producing agents since joining the firm.
For my sellers, I specialize in enacting innovative and creative marketing programs. Whether the property is a unique contemporary, a historic estate, horse farm or a townhome in a walkable community, I dedicate myself to sculpting a listing strategy that fits both the property and my client's needs. I also pride myself on matching appropriate Buyers to the residence of their dreams. I understand that your home is the site of your family's future and, consequently, I listen carefully to the hopes and aspirations of my customers. My clients benefit from my outstanding professionalism, commitment, diligence and excellent communication skills. I am a well-known negotiator when receiving or presenting an offer and my clients profit from my knowledge and experience in successfully closing transactions.
As a native of Hunterdon County, NJ, I was raised on a farm. I graduated from North Hunterdon Regional High School in Annandale, NJ, and Skidmore College in Saratoga Springs, NY with a BA degree in art history. Throughout my life, I have been lucky to have had a diverse set of professional and personal experiences, which I routinely call upon in my work with buyers and sellers of real estate. For over 40 years, I adroitly navigated a variety of industries, serving in leadership roles at an array of renowned organizations, both big and small. My professional journey included time as a thought leader in business development, sales, marketing, and branding positions, and touched a wide array of business sectors. Among these varied fields were nascent start-ups in the then burgeoning digital technology space, and the worlds of art, fashion, media and entertainment. I have travelled extensively for business and pleasure and have greatly enjoyed becoming familiar with distinct global cultures. I spent my junior year of college living in London, followed by five years in Paris, and am conversant in French.
After living around the world, I realized there's no place like home and returned to my roots in the Delaware River Valley. While restoring an old farmhouse, I have been inspired by the lifestyle that Hunterdon and Bucks counties provide. I am on the Delaware River Mill Society Board, Executive Committee member and spearheaded the Strategic Planning Committee. I am also a Trustee of the Locktown Stone Church and am active in the Hunterdon Land Trust Alliance, NJ Conservation Foundation, and Delaware Township Historical Society. I love what I do and aspire to reward my clients with an extraordinary real estate experience.
Office: 609-397-3007
Cell: 917-379-2553
Email: andrea@mergentimeproperties.com