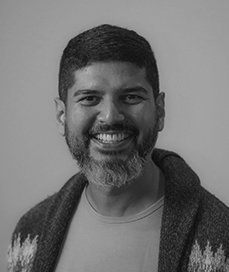 A deep passion for architecture, design, and the fulfillment that comes from a meaningful home-base led Arnab to the wonderful world of real estate. His deep ties to Pennsylvania, New Jersey and New York are solidly rooted after many years of residence in each locale. Like many others who call this Northeast region home, the gentle sway of palm trees in the tropics became a dream within reach.
It was both the deep ties to home, as well as the serenity and warmth of Florida, that influenced Arnab to establish homes in New Hope, PA and Parkland, FL. Arnab's real-estate practice guides the most discerning clients in both locations. Whether it be for work, pleasure, retirement or investment, Arnab's broad knowledge of each market's opportunities opens an abundance of options for his clients.
Arnab's "Client First" devotion began early in his career as he delivered tremendous levels of customer satisfaction in the retail realm. This "Client First" devotion has grown substantially over his last ten years as a Realtor. It has been amplified by the sense of purpose he finds in matching his clients dreams to the real-estate choices that will help them achieve deep and lasting gratification.
Arnab and his husband enjoy traveling together, having visited more than 70 countries around the world. When in residence in Pennsylvania they can be found playing tennis, hiking, and exploring the natural beauty of Bucks County.
Office: (215) 321-3228
Cell: (917) 378-2204
Email: Arnab.RiverValley@gmail.com