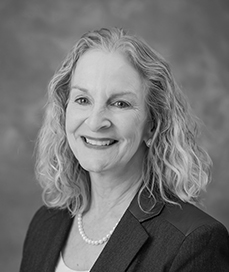 Born in Philadelphia, I spent summers at my family's cottage in Tinicum, in Upper Bucks County. We swam in the Tohickon, played in the open, fragrant fields, and walked the red-shale lined stream beds in search of arrowheads. It was from this experience that I first grew to love this magical corner of the world, one I call my home to this day.
It was also during these formative Bucks County days when my passion for archeology and cultural anthropology began – leading me to a degree in these fields from the University of Pennsylvania and further graduate studies from Bryn Mawr College. While working at a Maya archaeological site in Central America, observing the simple yet complex dwellings of a civilization dating to 700 AD, my lifelong fascination with defining the idea of "home" began in earnest.
"Home" is security, rootedness, the unpretentious simplicity of belonging to a place, a family or a community, and how that impacts one's life. I also have a great love for animals, and having managed my late husband's veterinary practice for many years, I realized that the bond between man and animals provides a special sense of home and belonging for both species!
Ever since I began my career in real estate 18 years ago, it is this background and mindset that has most significantly informed my approach to assisting buyers and sellers of real estate in finding that distinct place that defines home to them.
Working as a real estate professional in a place as diverse as Bucks County demands equally diverse areas of expertise. I have been fortunate enough to hone my skills representing clients in various market segments, including:
"Local Residential Sales" – those buying and selling in our local market

Historic Homes, Farms, Period Houses (of which I have lived in a restored my fair share!) and Equestrian Properties

New construction (having worked for one of the area's leading homebuilders)

Active Adult Communities for those 55+

Investors Properties for Local and International Buyers
No matter what type of property my clients are buying or selling, I pride myself in offering them unsurpassable integrity, dedication, professionalism, and honesty – I am a straight shooter through and through! A large portion of my clients are repeat customers, and the confidence that my clients have in me is not something that I take for granted, let me assure you.  I truly enjoy the experience of sharing in our common goal and the continuum of someone's life.
Fifteen years ago my husband & I bought the home I still reside in; a small farm in a beautiful, pristine setting, adjacent to 600 Acres of state lands.  I share this beautiful place with my rescue Racehorse (Bella), two dogs (Devon and Niko) and all the wondrous wildlife you can imagine. I feel truly lucky having been a lifelong resident of this beautiful area, and even more so for having the opportunity to play a part and share in the special importance that home plays in people's lives.
Office: 215-321-3228
Cell: 215-859-9304
Email: gail.rivervalley@gmail.com