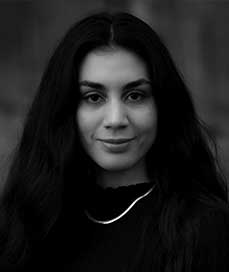 As a native of the River Towns, Ivy's passion is connecting people with their best fit in the River Valley region. Engaged in the arts community as a well regarded vocalist, Ivy recognizes how the area values and energizes the creative process.
Ivy's professional journey began in hospitality, where she held both national and international management positions in luxury clubs and restaurants. She knows the importance of understanding a customer's individual needs, and thinking outside the box to meet those needs. She uses this experience to problem solve, achieving the best outcomes for her clients.
With 15 years of focusing on customer service, going above and beyond for her clients comes naturally. She understands that property selling and buying comes with its own challenges, and her customer service background enables her to identify and find creative solutions.
Ivy's depth of local knowledge ensures that buyers are well informed about each area, and sellers are confident in her ability to excite buyers about their property and location. Additionally, she has an eye for recognizing unique investment opportunities. As an artist herself, she has the ability to identify unfulfilled potential in unexpected properties.
When not working with her real estate clients, Ivy enjoys yoga, traveling, cooking, surfing, and performing.
Office: (609) 397-3007
Cell: (908) 399-4520
Email: Ivy.RiverValleyRealty@gmail.com