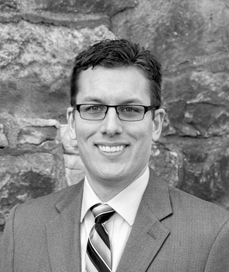 Throughout his years in the real estate industry, James has received a litany of commendations from buyers and sellers alike, all of whom praise his professionalism, dedication, and "deep real estate acumen." Upon first entering the real estate business, James marshalled his 15+ years of sales, service and hospitality experience to ensure his clients reaped the full benefits of his tremendous organizational abilities, listening skills, and attention to detail. Since then, James has expanded his expertise by obtaining three additional licensing designations from the National Association of Realtors®: Real Estate Negotiation Expert (RENE®), Seller's Representative Specialist (SRS®), and Accredited Buyer's Representative (ABR®), further ensuring that every home buyer and seller with whom he works is on the receiving end of unparalleled service.
Amongst his clients and colleagues, James has a strong reputation for his remarkable communication skills and market insight. Whether it's answering the frequent questions of an enthusiastic first-time buyer, or working with a seller to determine the most advantageous staging and marketing for their home, James is known to be thoughtful, meticulous, patient, and attentive at every juncture of the process.
Licensed in both New Jersey and Pennsylvania, James' love for the Delaware Valley first took root during a childhood spent growing up in Hunterdon County, NJ. Today, James and his wife call Bucks County, PA home, appreciating all the amenities of a river community and the small town lifestyle that comes with it. Together, they often frequent the area shops, art galleries, restaurants, and local attractions that each neighborhood offers. In his spare time, James can often be found entertaining family and friends, perusing the aisles of the local hardware store for home improvement projects, gardening in his backyard, and unwinding poolside with his amazing rescue dogs, Lucille and Ollie.
Whether you're buying a first home or your third, eager to sell immediately or just looking ahead towards a future sale when the time seems right, James is the perfect agent to answer all your questions and ensure that your home buying or selling experience will always be effortless and enjoyable.
Office: (609) 397-3007
Cell: (908) 268-7519
Email: james.rivervalley@gmail.com

Testimonials
"James is excellent. He is very professional. He knows his stuff and he's always one step ahead of the process. He is very perceptive and quickly learns what you like and what is important to you. He goes out of his way to help and make the process of both buying and selling easy. I highly recommend James. He sold my last home in record time and found a new one for me just as quickly."

Christel – Lambertville, NJ & Buckingham Twp, PA
"James assisted my wife and I with the successful sale of our home and purchase of our family's dream home. We were so glad to have had his services throughout the buying/selling process and I highly recommend James as an agent to family and friends.

My wife and I were impressed with James's professionalism and commitment to a successful sale and purchase, from our very first meeting with him. His knowledge and approach to real estate was invaluable throughout the entire process.

James is an excellent communicator and has deep real estate acumen – although not our first time buying / selling – my wife and I inevitably had concerns, issues, and questions that James would promptly and thoroughly address."

Phil & Julie – Delaware Twp, NJ
"James was a total pleasure to work with, his knowledge of the area and and the housing market was top notch. If ever we had a question or needed someone to help with quotes or other services he was there with a list of possible resources. We would recommend James in a heartbeat and will definitely be using him again."

Jane & PJ – Lambertville, NJ