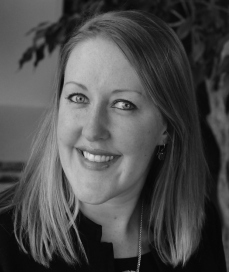 Jasmine has lived in New Hope for the past eight years with her husband and two dogs. She and her husband own and operate an art gallery, Bjorn Glass, in Lambertville. Upon moving here from the Hudson Valley (NY) she fell in love with the charming river communities and the gorgeous and historic homes they hold. While her husband is the artist, Jasmine managed their art gallery and gained valuable experience in sales, marketing, and working with the public. After years of selling art, she decided to take her sales experience and people skills into real estate and pursue her passion for houses, homes and the stories they tell, as well as working closely with people to achieve their dreams.
With a bachelor's degree in sociology and a master's degree in education she brings her patience, people skills, and work ethic into each and every situation. As a young agent she is energetic, determined, and excited to help buyers and sellers navigate the real estate world. Jasmine believes that 'your home is your sanctuary" and has a great eye for seeing the beauty and potential in properties as she helps to turn a house into your home.
Jasmine is a member of the CORE Board of Realtors and is licensed in Pennsylvania and New Jersey. Jasmine also enjoys gardening and growing organic veggies, golfing with her husband at Lookaway Country Club where she is a member, and traveling and exploring new places.
Office: 609-397-3007

Cell: 215-595-8695

Email: jasminepapageorge@gmail.com