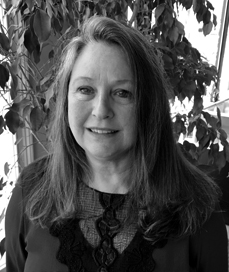 June is a new resident of Lambertville since August 2015.   She had previously resided in West Trenton and Hamilton Township.  June always enjoyed visiting and bringing friends, family and business associates to Lambertville-New Hope for day trips to enjoy the scenic drives and quaint surroundings unique to this area.  She is happy now to enjoy living in Hunterdon County and to provide real estate services through River Valley to help buyers and sellers find happiness in these unique surroundings.
June is a licensed real estate broker since 1990.  She was the broker/owner of J. Miller Management & Realty specializing in commercial properties and property management in Middlesex County NJ for 16 years.   She was the exclusive broker for five office buildings and two strip malls.  As broker, she negotiated leases, upgrades, and taking of additional space for over 50 tenants and acted as property manager handling the daily management of these properties.  She maintained working relationships with owners, tenants, state, local and municipal authorities providing strict adherence to all governmental rules and regulations on these properties.
June's professionalism and negotiating abilities enabled her tenants, owners and governmental officials  to rest assured that their concerns, questions, and business needs were met on a daily and annual basis.  Their satisfaction led them to highly recommend her to their friends, family and business associates in planning their real estate needs.
June is recently retired from the NJ Department of the Treasury, Division of Property Management and Construction.  She worked for 12 years as a Property Management Specialist.  She was highly regarded for her attention to detail and her ability to provide the efficient operation and safety guidelines within 40 state owned buildings in Trenton, NJ.
June graduated from Mercer County Community College and attended Trenton State College and Rutgers University in New Brunswick, NJ.  While at MCCC, June majored in Ornamental Horticulture and quickly found work providing interior plant maintenance in 30 business in Mercer, Middlesex, and Somerset Counties.  She worked in the NJ Dept. of Agriculture in the Division of Plant Industry for 8 years in their laboratory field locations and in the NJ Beneficial Insect Rearing Laboratory where she grew plants to be used for food in the rearing of their beneficial insects.  She left in 1989 for a real estate career.
June continues to appreciate and feed her love of nature.  She is a member of the West Trenton Garden Club where she volunteers in planning and attending garden shows.  She is involved and has decorated the Governor Mansion for their annual Christmas Open House at Drumthwacket for the past three years.   June is also a member of the Kalmia Club in Lambertville.  She is a member of the committee planning for the annual Lambertville Garden Tour.
Whether it was the daily watering of a plant, providing the answer to a question, June is thoroughly qualified and willing to help you.   She will continue to provide and represent her clients in a professional manner to successfully handle your real estate needs.
Office: 609-397-3007
Cell: 609-218-2039
Email: June.RiverValley@gmail.com