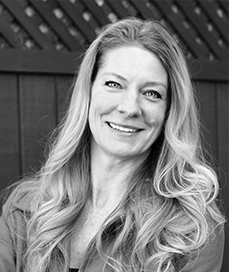 Love at first sight. It is an expression frequently used in reference to people, however in this case it was a place. That's how Krayl describes her first visit to Bucks County and the New Hope – Lambertville area.
After traveling the world and living in several countries and states, it is this love of the people, the picturesque landscape and the historical character found in the towns up and down the Delaware River that brought her back to New Hope – it is here where she shares her passion for the homes, land and lifestyle with others.
Licensed in both New Jersey and Pennsylvania, Krayl is truly committed to helping people find their own way home. Whether buying or selling a home or purchasing an investment property, she understands that it's more than just the bricks and mortar of your home, it's also about the lifestyle that draws you to this area.
Prior to real estate, Krayl built several successful client based businesses each requiring listening to and understanding a clients specific needs and requirements, sometimes even when they are unable to describe it themselves! Her professionalism, discretion, and caring nature is ideal for identifying each client's desires and skillfully guiding them to fulfill their real estate goals.
Experienced with developing marketing campaigns that incorporate online and social media platforms, Krayl understands the importance of using traditional methods alongside current non-traditional options when creating the best marketing strategy for your property.
Krayl also keeps in mind her clients bottom line. She obtained a bachelor's degree in Finance at the University of Delaware, and applies that knowledge to help her clients with the financial implication of their purchase or sale.
Krayl is an active and connected community member, she is a proud member of the New Hope Shade Tree Commission and volunteers at Bowman's Hill Wildflower Preserve where she happily shares her passion for nature and the environment. Personally, Krayl enjoys home improvement projects, gardening, walking along the canal, cooking, traveling, and entertaining family and friends.
Contact Krayl
Email Krayl