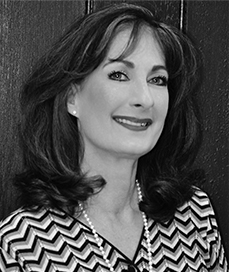 Lynell became a real estate agent in 2005, finding the perfect "second career" that combines her marketing, artistic and renovation skills.
After achieving the position of Executive Marketing Director at CBS Television, she then became a writer and director of lifestyle reality programming for networks such as HGTV and The Food Network. These positions demanded attention to detail, negotiation skills, and large project management – all attributes that she uses now as she guides her clients through the transaction process.
She purchased her first home in Bucks County, PA, as a weekend home, meaning weekends spent renovating! This property became the first of six extensive renovations to historic properties throughout Bucks, PA and Hunterdon County, NJ. This deep knowledge allows her to advise her clients on historical accuracy, design and construction. Her advice on sourcing, vendors and local artisans has been invaluable to her clients as they undertake their own construction projects.
Lynell is also connected to the cultural and artistic community on both sides of the river. She's enjoyed volunteering with Fox Chase Cancer Center, Delaware Township Historical Society, Phillips' Mill Community Association and FACT.
Singing is her lifelong passion, and you can catch her occasionally performing in local showcases. After many years of worldwide travel for work and skiing, she's most content relaxing on her farmette in Stockton, NJ, with her pets and partner, a writer/director.
Lynell Antonelli
Sales Associate
Office: (609) 397-3007
Cell: (908) 797-5400
Email: LynellCountryHome@gmail.com