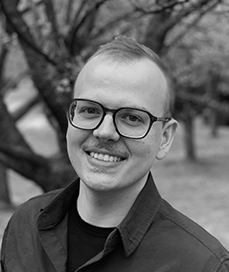 Soon after moving to New Hope in 2013, Mark fell in love with the area. He spent his free time drinking cappuccinos at Rojo's Roastery, walking up and down the Canal Path with friends, haggling over antiques at the Golden Nugget, and sipping cocktails with his partner at the Swan. It didn't take long for him to recognize that he had found a home in the River Valley and soon he and his partner were searching for houses in the area. While searching, Mark soon realized that the value of a good real estate agent goes beyond guidance through a complex financial transaction–it also included all the little things that helped him to really see the potential of a living space as his home.
After closing on his home in East Amwell, Mark decided to put the skills of his 10+ year career in the payments and finance industries to good use as a real estate agent, with a focus on providing tier one customer service. The combination of hard and soft skills Mark honed over the course of his career benefits his buyer clients as he understands that choosing a home goes beyond numbers and brick & mortar–it's your future home where the most important and meaningful stories of your life will be made. Mark's selling clients, having built many of their own memories in their home who are ready to move on to the next chapter in their lives, benefit from Mark's integrity, financial acumen, and the professionalism he brings to the process.
Having worked in the payment processing business for a number of years, Mark developed a keen appreciation and respect for each of his client's unique needs and time constraints. Listening to his client's wants and needs, Mark identified and understood their challenges, and adapted to their schedules to find ways to get them exactly what they needed, often finding innovative ways to make their lives easier. Mark knows that everyone has unique needs and he understands that everyone is at a different step in their journey–as your real estate agent, he will meet you wherever you are to guide you through the process.
When at home, Mark is usually found in one of three places–getting his hands dirty in the garden, jamming to his favorite bands while cooking in the kitchen, or hanging out in his "party barn" drinking a cocktail while happily losing a game of pool to his friends. Mark lives in an historic colonial in East Amwell with his partner, and their cat MoMo.
Office: 609-397-3007
Cell: 717-756-5810
Email: MarkYoder.RiverValley@gmail.com