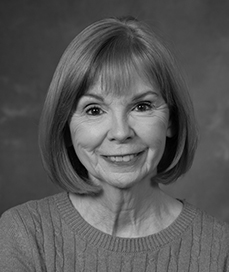 Mary Swansen began her real estate career 39 years ago, beginning a journey that has brought success, friendship and long lasting relationships into her life. She began as a fine arts photographer, receiving recognition for her collaboration with local architect Steve Ware for the "Doors of Doylestown" poster. This brought additional opportunities to connect and serve the community where she was living and beginning her family. She applied her artist's eye and photography skills to political candidates, the Chamber of Commerce and business leaders throughout Central Bucks.
She soon transitioned to Real Estate, where she put her connections and people skills to good use. Mary's artistic aesthetic helps her buyer clients imagine what a space could be, and helps her sellers identify and highlight the special focal points of their home as they prepare their home for sale.
After a long career in real estate sales, Mary moved into office management. As the manager of one of the largest real estate offices in Bucks County, she has created professional relationships with many of the area's top producers. She gave back to her industry, serving over three years on the Bucks County Association of Realtors. Her management and BOD experience enhanced her problem solving skills, which she happily applies to each client transaction, while always keeping their interests at the forefront of her actions.
Recently, Mary enjoyed the challenge of training new agents, sharing her vast knowledge and success secrets to the next generation of Realtors. Her natural ability to explain and teach can be a valuable asset to first time buyers and sellers that have not been in the market since they purchased their home. She enthusiastically shares her belief in the importance of the "people factor" in real estate. The interactions that bring the smiles, the angst, the tears and the joy  are a vital part of the industry that she finds so very fulfilling.
Mary lives in Doylestown and enjoys all the perks of that area, especially the Mercer Museum. She feels you just can't beat the uniqueness of the renovated County Theater, Central Park, the Downtown Tree Lighting and Memorial Day parade!   She enjoys visits from her two daughters and their families, one local to Doylestown and one in California!  She shares as many local events as possible with her grandchildren, and is always delighted to meet so many families she worked with over her long and fulfilling career in real estate.
Office: 215-321-3228
Cell: 215-534-9052
E-Mail: mary.rivervalleyre@gmail.com