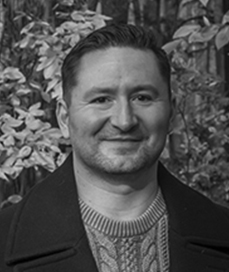 If Oscar Wilde and Holden Caulfield were to bring life into this world that individual would be Ryan Segura. Ryan was born in Utah and then made his way to New Jersey in 1993.
It was no surprise that the young man, who was often seen walking the dog while reading a book would end up receiving a B.A. in English from James Madison University, an M.A. in Comparative Literature from the University of Connecticut, and another M.A. in English Education from New York University.
This eventually propelled him into the lucrative career of high school teaching. While it was a rewarding experience, Ryan found that it was frowned upon to swirl a glass of whiskey in front of young impressionable students while imparting the wisdom of Blake and Wordsworth. While high school teaching was one chapter in the epic of Ryan, he is still penning more chapters teaching part time at Mercer County College while dedicating his time to bringing superior service at River Valley Realty.
As a real estate agent, Ryan's goal is to make the buying and selling process as easy as possible. Having spent years studying the cryptic and antiquated words of literary giants, his goal is to help you translate the cryptic and antiquated words and terms that burden home owners and buyers.
In his spare time, Ryan will most often be found with a novel in one hand and a craft brew in the other. It's his hope that he is in possession of both of those items while sitting on a plane traveling to some foreign destination, most likely somewhere in Europe where he can walk the hallowed grounds of his favorite authors. In addition to escaping reality in literature, Ryan also escapes reality by engaging in a number of strategic tabletop board games – and even hosts a bi-weekly tabletop gaming night at our office in Lambertville. When Ryan finally puts down his book and is no longer rolling dice to slay dragons, he enjoys spending time with his husband and two dogs. Ryan is also a board member of New Hope Celebrates, a local non-profit group that oversees events and educational opportunities for the Lambertville/New Hope and surrounding LGBT communities.
Office: (609) 397-3007
Cell: (732) 281-7353
Email: Ryan.RiverValley@gmail.com