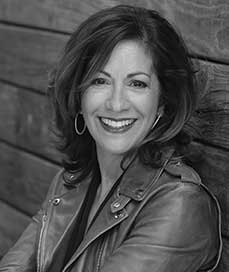 Recognized for outstanding sales and service throughout her 35+ years working in several business environments, Virginia is a strategic thinker and possesses solid business acumen, client-facing skills and negotiation expertise. She optimizes these competencies in the residential real estate business by serving buyers and sellers in Bucks and Hunterdon Counties and Philadelphia. Virginia holds a Bachelor of Arts degree in Media and Communications from the University of Colorado in Boulder. 
Licensed in both Pennsylvania and New Jersey, Virginia traverses both states with her street-smart, savvy approach to real estate. Keeping her finger on the pulse of ever changing market conditions and technology trends ensures that her work remains exciting and challenging. She loves her work and it shows!
Passionate about interiors and its influence on one's lifestyle and well-being, Virginia's sensibility, vision and ability to modernize a space up to 21st century standards while keeping the elements of its era, is admired by many. She is a talented stager and can make recommendations as to how to best impact a space.
While away from work you'll find Virginia enjoying river life in her kayak or cycling along the canal. She is an avid enthusiast of the arts, music, fitness, interior design, fashion, writing, cooking, traveling and miniature Dachshunds! 
If you are selling your home or buying a new one, she would love to share her market knowledge and expertise with you.  In either case, you can count on Virginia to be your closest advocate and advisor ~ always ethical, honest and in good standing.
Office: (215)321-3228
Cell: (610) 945-4195
Email: Virginia.RiverValley@gmail.com