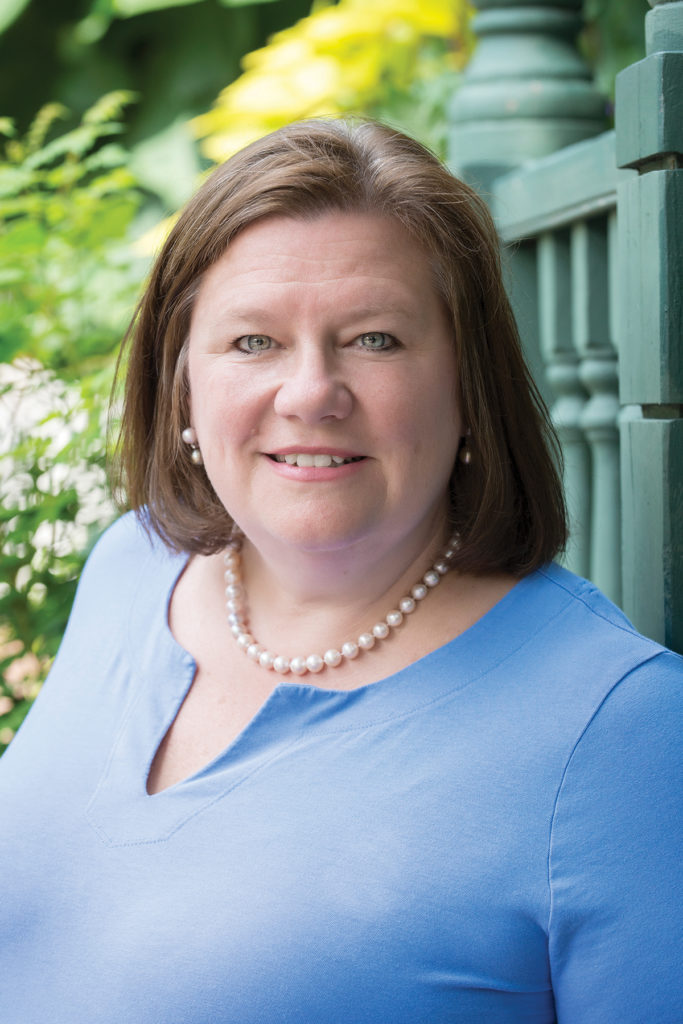 LAMBERTVILLE — River Valley Realty Owner Kim Ward Bacso is among a select group of highly accomplished real estate professionals appointed by the National Association of Realtors to contribute their expertise to shaping national policies, programs and practices that positively affect property owners throughout America. Bacso will serve as an at-large member of the Conventional Financing and Policy Committee for a one-year term beginning Dec. 1, 2017.
"I am excited to have a seat at the table in the profession that I love so much and has brought me such professional and personal success," Bacso said. "I am proud and honored to represent the talented and dedicated Realtors with whom I regularly interact with on a local, county and state level."
Of the more than 1.2 million members of the NAR, only 2,500 professionals receive committee appointments. The Chicago-based NAR is known as "The Voice for Real Estate" and is the nation's largest trade association.
In a letter to Bacso, NAR President Elizabeth J. Mendenhall said those chosen for committee appointments demonstrated "a specific set of leadership qualities" that include "dedication to our industry, a forward-looking vision for our association and a range of professional experiences."
The Conventional Financing and Policy Committee works to develop association policy on conventional mortgage finance and lending and to establish and maintain liaison with secondary market agencies, private mortgage insurers, trade association and other entities involved in regulating, providing and maintaining conventional mortgage financing and lending, according to the NAR.
Bacso earned the appointment with impressive qualifications that include extensive residential sales experience, involvement in committees at the state or national level, and knowledge of real estate finance, including familiarity with basic operations of the secondary mortgage market and the U.S. banking system.
Among her extensive involvement in the industry, Bacso serves on the Board of Directors of the Hunterdon Somerset Association of Realtors and is the NAR liaison for that organization.
A licensed Realtor since 1995, Bacso established River Valley Realty in 2012, and her full-service, privately owned, hometown real estate company already has earned significant market share in the areas it serves. She and a team of full-time agents work hard to deliver solid results for buyers and sellers on both sides of the Delaware River. In addition to the agency's flagship office in Lambertville, River Valley has an office in the heart of Yardley, Pa., and more recently, opened a third location in historic Flemington.